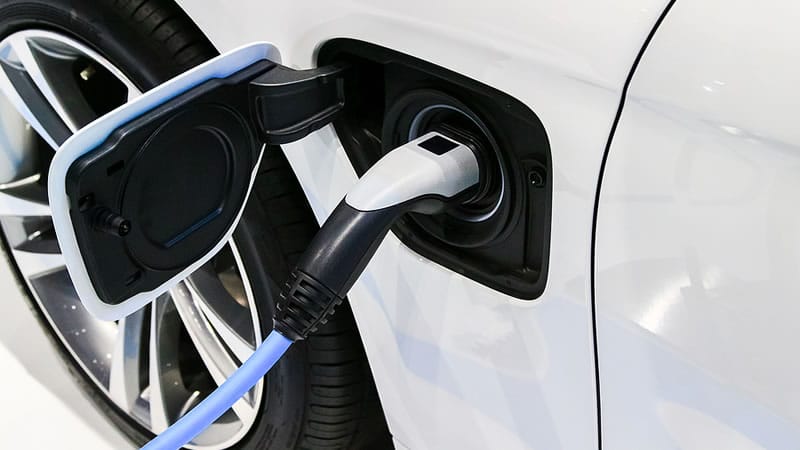 The Complete Guide To Electric Car Charging For Victoria Homeowners
So you've purchased an electric or hybrid vehicle, that's awesome!  Now you're probably looking for a faster way to charge it by installing a dedicated electric vehicle charger at your home.  Not to many years ago when electric cars were still pretty new to consumers there wasn't a whole lot of choices in the marketplace.  Now, with the popularity of electric vehicles (EV's) and hybrids (HEV's) booming there are now plenty of choices and options for homeowners to charge their vehicle.
There are now over 30,000 electric vehicles being driven in British Columbia and thousands more have expressed an interest in owning an electric or hybrid car with the biggest barrier being the substantial cost and also the lack of charging stations, which BC currently has over 1700!  The majority of electric vehicle charging takes place at home, so this article will focus on EV charging solutions for homeowners.
3 Commonly Used Types Of EV Charging Infrastructure
Your electric vehicle has on-board equipment capable of converting the AC (alternating current) from your home into DC (direct current) for the batteries in your car.  There are three primary types of EVSE (electric vehicle supply equipment) that are most commonly used.
Level 1 (AC) – This type of charging uses a standard 120v house plug to charge the vehicle.  It is typically very slow charging with an average charge time of anywhere between 8-13 hours depending on the type of EV you have.  A Chrysler Pacifica hybrid EV for example advertises a 13 hour charge time using 120v current.  A Nissan LEAF on the other hand can take as long as 20 hours to charge on 120v current.  When you first purchase your electric car this is usually the only charging solution you'll have at home unless you upgrade to a level 2 AC charging station.
Level 2 (AC) – Charging uses a dedicated 208V or 240V circuit similar to the circuit used for a clothes dryer.  Level 2 chargers are generally the preferred option for home charging if you want to be able to charge your EV quickly.  This is what most of our customers are looking to install in their homes.
Direct Current Fast Charging (DCFC) – Sometimes formerly referred to as Level 3 charging, can provide about an 80% charge in half an hour.  Direct current fast charging is generally not considered suitable for residential installations due to the high cost of equipment, installation, and power requirements and not all electric vehicles can plug into a DCFC charger.
There Are Charging Connector Standards In Place
To make this easier for consumers there are specific standards in place in North America that most EV manufacturers are adhering to.
SAE J1772 AC:  Also known as a J plug is a standard connector used for Level 1 and 2 charging.  You'll find this type of connector on almost all electric vehicles on the market except for Tesla.  While they use their own connector, Tesla does offer adapters for the J plug as well.
CHAdeMO DCFC:  This fast charge connector standard is used by Nissan, Mitsubishi, Hyundai, Toyota and a few others.
CCS DCFC: The combined charging system is the fast charge option for SAE J1772, and is also known as combo coupler (because it uses the same L1/L2 connector, with a DC option). Manufacturers that are using this standard are Volkswagen, General Motors, and BMW, among other North American and European manufacturers.
Do You Have The Right Electrical Circuit In Your Home?
When researching the possibility of installing an electric vehicle charger in your home one of the items you'll need to consider is if your home currently has the necessary 40 or 50 amp circuit in place to install a high powered, wall mounted charging unit in your home.
There are many older homes on Vancouver Island that won't be able to add a 40-amp circuit without upgrading their electrical service first and possibly their entire electrical panel too.  These types of electrical upgrades can get expensive, quickly.
EV Charging Incentives & Rebates Available To BC Residents
BC Hydro is offering incentives and rebates to help offset the purchase of an electric vehicle and the installation of a charging station.  You can learn more about the incentives that are available here.
A Quick Look At The Incentives Available:
50% of costs, up to $350, for the purchase and installation of a Level 2 charging station in a single-family home
50% of costs, up to $2,000 per station or $1,000 per 208 or 240 volt outlets dedicated to EV charging (and up to $14,000 for multiple stations), in multi-unit buildings such as condos and apartments
50% of costs, up to $2,000 per station (and up to $14,000 for multiple stations), at eligible workplaces with at least five employees
How Much Does Installing An EV Charging Station Cost?
For the purposes of this article we'll look at the most popular option for Victoria homeowners which is usually a Level 2 charger.  The actual charging station itself will cost somewhere between $800-$2500 before any rebates are applied.  The additional parts and labor for the installation are averaging $1000-$1500 but there are many variables at play here including what upgrades are going to be needed to your electrical service or your electrical panel.  Generally the older your home, the more expensive the installation will be as there will surely be upgrades required.
Do You Need An EV Charger Installed For Your Victoria Home Or Business?
Arsenal Electrical Services is your best choice for installing an EV charger into your Southern Vancouver Island home or place of business.   When you choose to work with Arsenal Electrical you're partnering with a small, local, company with several years of experience in the electrical field.  We are licensed by the province of British Columbia and insured to work in your home or building.
As an owner operated company you can have the peace-of-mind knowing that any electrical work we complete will meet or exceed state and national electrical codes.  The work we do will be safe and reliable and we also back all of our work with a 1 year warranty on workmanship.
If you'd like to receive an estimate to install an (EV Charger) electric car charging station please give us a call at (250) 896-8472 or fill out our online contact form and someone will be getting right back to you.